by Pepper Marcelo, Planet Philippines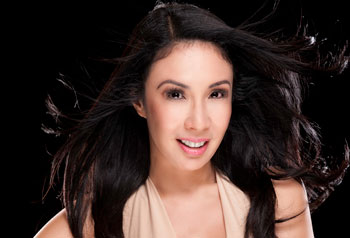 Giselle Sanchez is a multi-awarded actress, CORPORATE HOST, WEDDING HOST ,
SINGER, TV HOST and world-class STAND-UP COMEDIENNE and a columnist of Manila Bulletin. . She is also a philanthropist running the Giselle Sanchez Foundation funding scholars who cannot afford their education and is a corporate speaker for empowering professionals . She sings in English, Tagalog and Chinese. Known for her naughty jokes , not many know that Giselle heads Formation and Education ministry of the Oasis of Love Catholic community and is a known speaker for many religious communities. She is a mother of two and a proud wife of Chevron IT professional Emil Buencamino. She graduated U.P. magna-cum laude and school valedictorian in college and was a scholar of Pedro Poveda College during elementary and high school. Today she has not only established herself as a great actress, corporate and wedding host, singer and comedienne but she also has built businesses to fund her foundation and religious ministries. Giselle also runs a beachfront hostel near the Bellevue hotel in the White Sands of Panglao Bohol. You may contact her office at 09175379948.